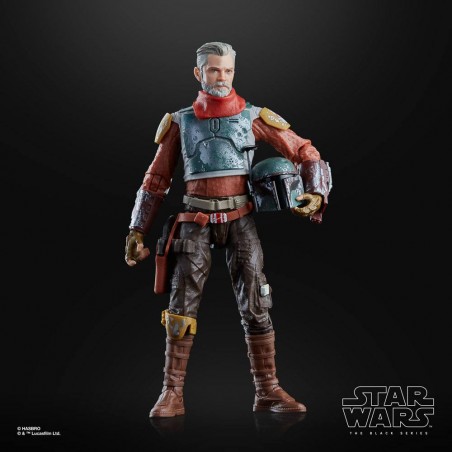  
Figurine - Cobb Vanth - The Mandalorian - Star Wars
36,90 CHF
Économisez 13,00 CHF
TTC
La figurine Black Series de 15,2 cm est détaillée pour ressembler au personnage de Cobb Vanth de Star Wars : The Mandalorian, avec des détails haut de gamme et de multiples points d'articulation.
Comprend : figurine et 4 accessoires.
Enfants et collectionneurs pourront imaginer des combats et des missions mémorables de la saga Star Wars avec ces figurines Star Wars The Black Series ! Avec leur design et leur déco premium, les figurines de cette collection répondent aux attentes des fans de Star Wars en matière de qualité et de réalisme. La gamme Star Wars The Black Series inclut des figurines, des véhicules et des accessoires de cosplay provenant de plus de 40 ans de la saga Star Wars, que ce soit les bandes dessinées, les films ou les dessins animés. (Produits supplémentaires vendus séparément. Dans la limite des stocks).
Fiche technique
Editeur

Hasbro

Date de sortie

30/06/2022

Taille article

15 cm

Poids

0.32 KG

Catégorie principale

Figurines - Répliques

Sous-catégorie

Figurines articulées

Licence

Star Wars

Matière

PVC
Aucun avis n'a été publié pour le moment.
Votre avis ne peut pas être envoyé
Signaler le commentaire
Êtes-vous certain de vouloir signaler ce commentaire ?
Signalement envoyé
Votre signalement a bien été soumis et sera examiné par un modérateur.
Votre signalement ne peut pas être envoyé
Avis envoyé
Votre commentaire a bien été enregistré. Il sera publié dès qu'un modérateur l'aura approuvé.
Votre avis ne peut être envoyé